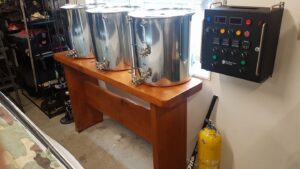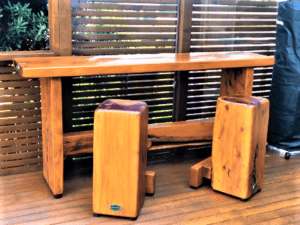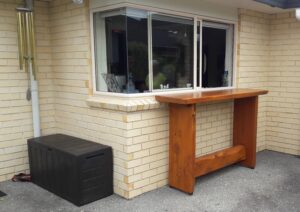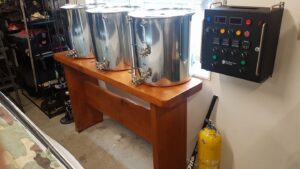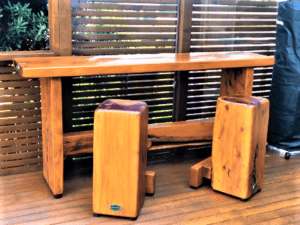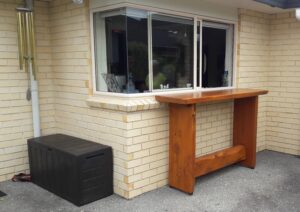 A one-time price of
$900.00
will be added to your order.
Description
Specifications
Enhance your entertainment space with a Narrow Macrocarpa Bar Leaner. Ideal for serving or storing drinks, platters, glassware etc.., when space is at a premium. They are very handy next to the BBQ or in the Kitchen, wherever bench space is at a premium.
It is coated in our food safe, water based Elastocure coating which provides 2 years of protection from New Zealand's dramatic seasonal challenges before maintenance is required. Alternative coatings can be applied.
These Bars are lighter weight than our standard range so great if you want to move them around.
The footprint is the length of the Bar x 450mm.
Bar height is 1045mm.
Top Depth: 450mm.
Available in 5 sizes:
1.2m $ 900
1.4m $950
1.6m $ 1,000
1.8m $ 1,050
2m $ 1,100