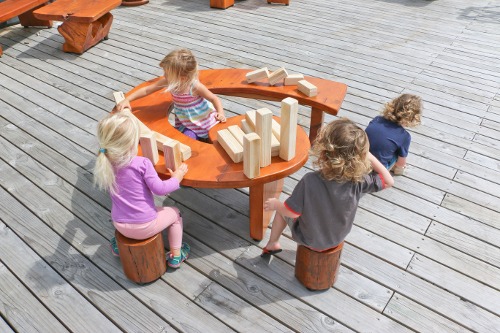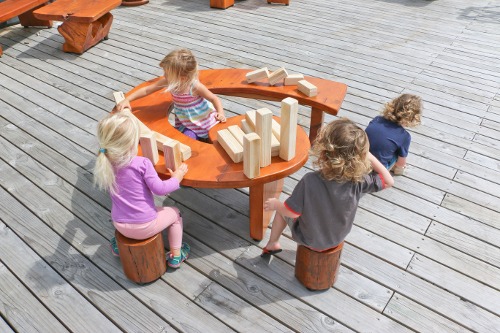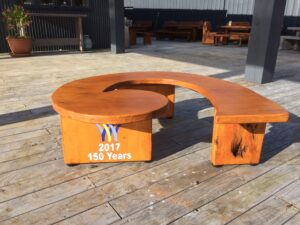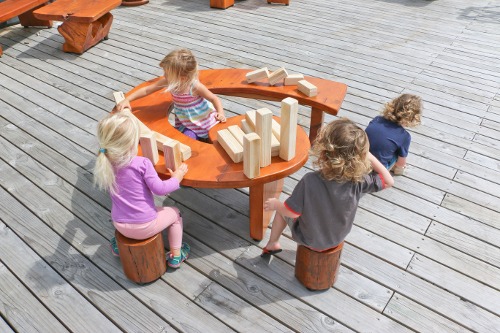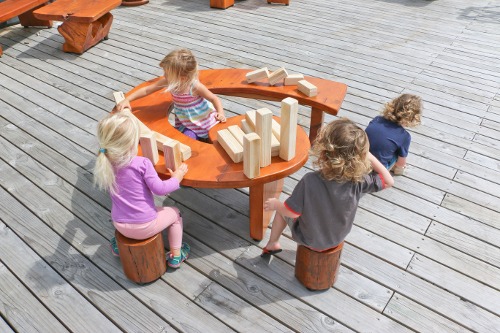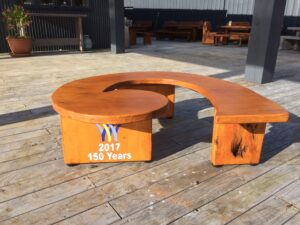 A one-time price of
$1,200.00
will be added to your order.
Description
Specifications
Our Koru tables are made from Macrocarpa and Radiata laminate and are a fantastic feature piece. They will transform an otherwise uninteresting space into a feature area. They are coated in our food safe, water based Elastocure coating which provides 2 years of protection from New Zealand's dramatic seasonal challenges before maintenance is required.
The Koru is very popular with Early Childhood for using at the standard height as a Kids Table or 300mm high as a Kids Bench Seat.
If you want the 300mm high - put a note on your order as the standard height is 450mm.
130cm x 150cm x 30cmH
The footprint is 1500mm x 1350mm.
Height of the seat is 450mm
They can also be made at 300mm high for Early Childhood use.
Price: $1,200